We have the network speed
and security you need.
A must for any video conferencing is speed and security, and at The Trusts Arena, we have that covered.
SECURITY MEASURES
The Trusts Arena Internet is protected by a FortiGate 100F next-generation firewall.

This protects against cyber threats with high-powered security processors for optimized network performance, security efficacy and deep visibility.
• Protects against malware, exploits, and malicious websites in both encrypted and nonencrypted traffic.
• Proactive blocks unknown sophisticated attacks in Realtime.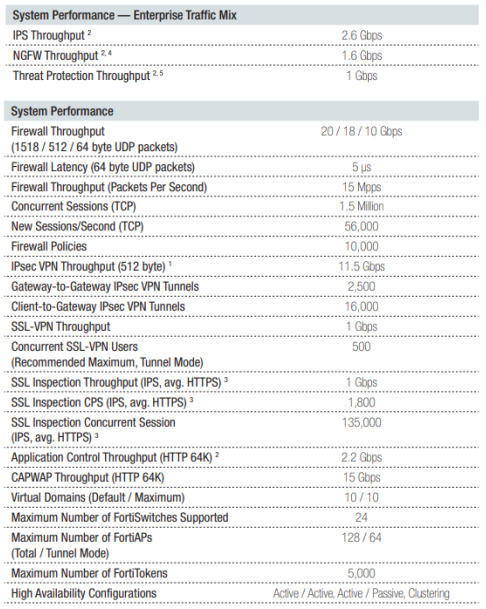 ---

CONNECTIVITY SPEED
The Trusts Arena internet connectivity is powered by a UFB 1GB/1GB Unlimited Data Plan, Provided by Auckland based internet service provider Devoli.
Speedtest below conducted during business hours from the Trust Arena Local Area Network.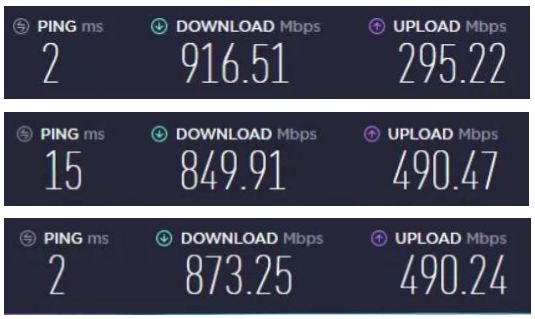 The Local area network provides wired connectivity of up to 1000Mbps for the venue and conference areas.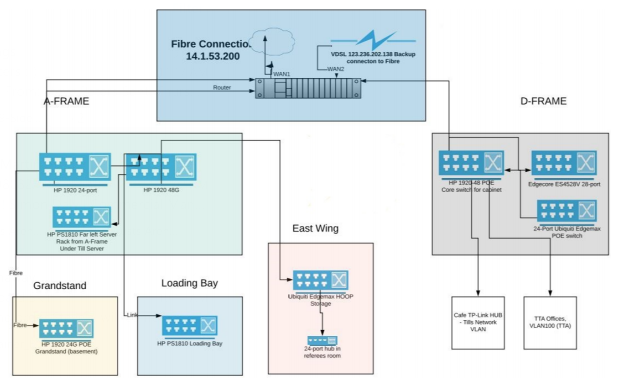 The Trusts Arena Wireless network consists of 20 Unifi Access points. High density units for Arena and a mixture of Pro, Long-range and standard units for the rest of the venue. High-performance 802.11ac wave 2 access point with 4×4 MU-MIMO technology for high-density and performance-critical applications. Provides 2G/ 5ghz capabilities (wlan2G/wlan5G) Wired uplink speeds of up to 1000Mbps in Arena and conference areas. Wi-Fi Client Associations: 250+ per standard access point and over 1000 for HD access points.